BIRTHDAY BOWLING BONANZA
Okay I know no one under 50 uses the word Bonanza, but that was all I could think of....SO Austin's 5th birthday was at the bowling alley (therefore his guest list was very limited and all his choosing). There were 7 boys and 2 girls. It was so funny to see the difference. The boys would bowl and then all stand there being silly. The girls would bowl and then go sit down. Oh, I need a girl! :) Austin had alot of fun, and I was just glad I didn't have to clean my house!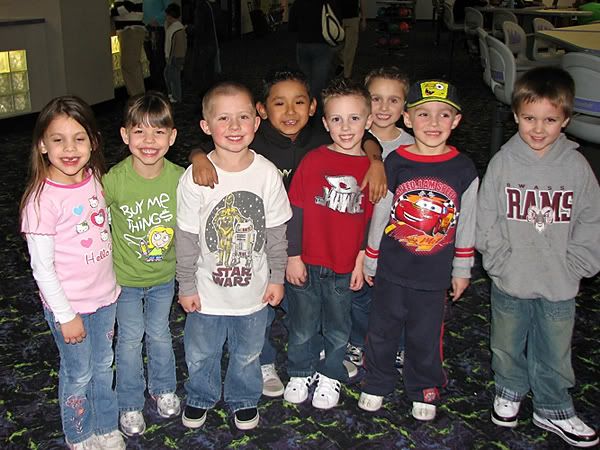 \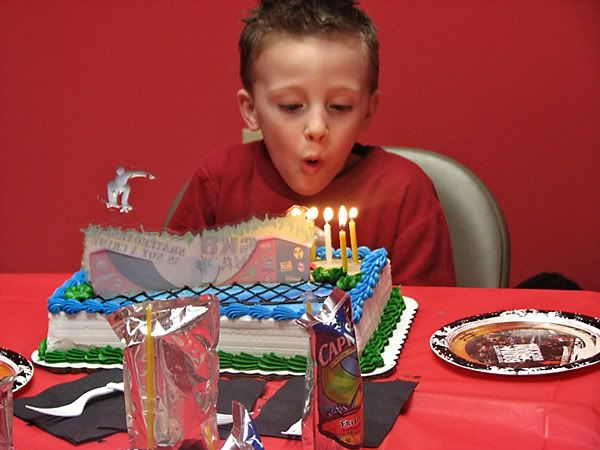 I had to post Austin's bowling score. 103!!! Okay, yes there were bumpers, but still....he definitely did not get his abilities from me. I rarely ever break 100!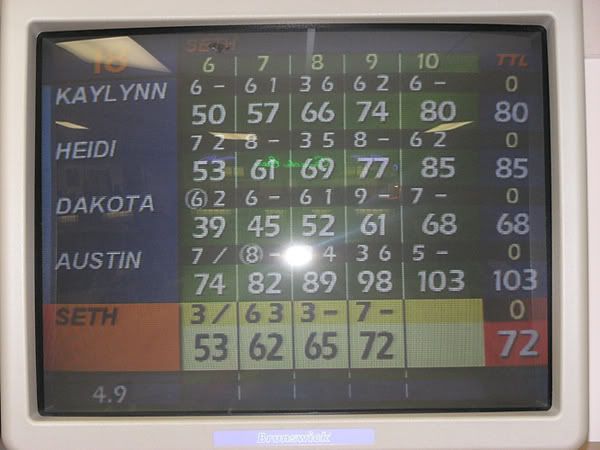 AND Thank you Katie for the header and telling me how to make big pictures!! You are the best! I figured out how to lose the maroon underneath my header, pictures, and sidebar. I was so proud of myself :)