We ARE BAAAACK!!

From South Africa!!! We had such a great time, and I always love seeing different cultures. Being spoiled here in America, sometimes I forget there are other people and cultures different than us out there. So here is a little about our trip!

In the beginning....there is Jeff and I.


Our trip has just begun, but it did begin a little rough. At the Tulsa airport, an hour before we were to leave, I went to the restroom and noticed I was "spotting." A pregnant woman never wants to see that! I was pretty emotional; I called my dr who advised me to come in now and fly out the next day, Jeff and I prayerfully considered, but decided to go ahead on the trip. (Luckily when we got there, I heard the heartbeat on my doppler that I rented, Praise God!!)

And here we are 26 hours later!!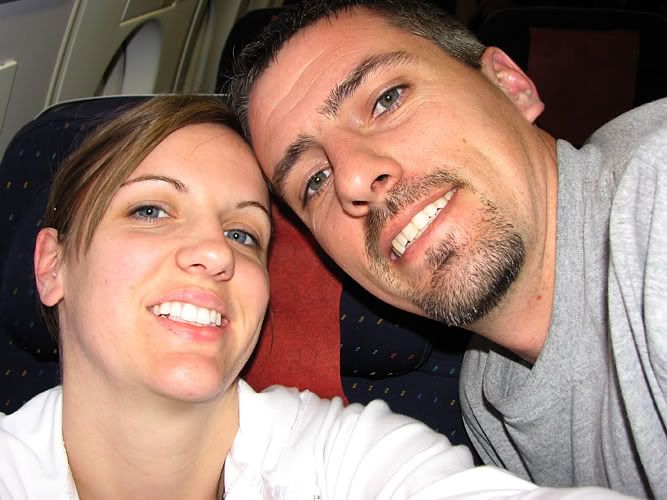 Oh yes! We traveled that long, 30 hours on the way back. One flight alone was 20 hours!! It was a long plane ride, but we had our own personal tv's with movies and tv shows and games, all for free. So that was fun, but for 20 hours!! Yeah, we were ready to be there!

We spent Thursday night, Friday morning and night, Saturday morning and night, and Sunday at the church. They celebrate Easter all weekend long. And it was absolutely amazing. The church is located in a township, government housing made of cement block, usually just one room.


The people all walk to church, but let me tell you, they all seemed to have the best attitude and the most compassionate hearts. So much different than us Americans!! The singing would go on for hours, but it didn't get old at all. People didn't wander whether or not it was okay to raise their hands, or sway to the beat, or clap, they just worshiped God! It was awesome.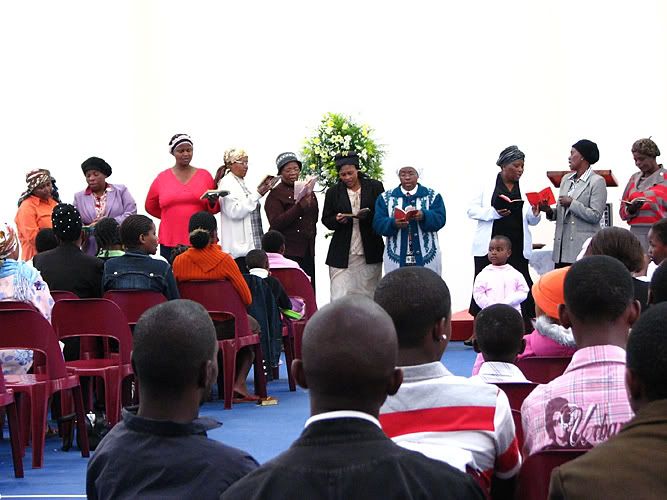 The Hope Center that Mark and Sue built (with the financial help from our church) was amazing, and I know that God is really going to bless it. The kids had a place to play.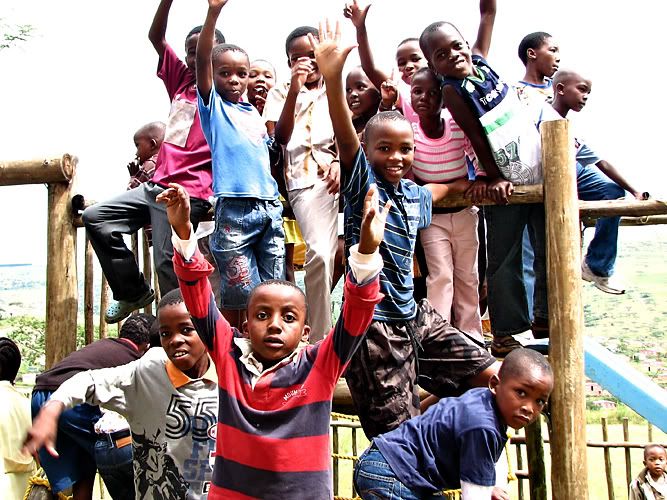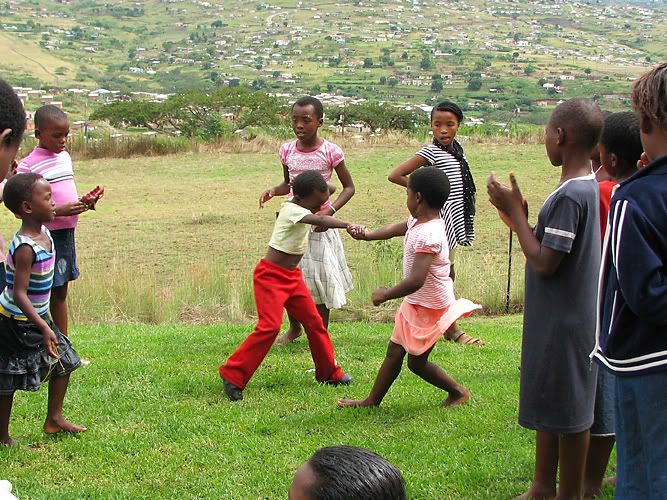 Behind these girls playing, was just a small portion of the township, these houses stretched for as far as you can see both ways. It really is a beautiful country!

Then for 2 days, Mark and Sue took Jeff and I to an animal reserve. (Like a safari) We just drove around hoping to see animals. Now, I know we could just hop in our car in Tulsa, and go to the zoo, but there was just something about seeing them all out in the wild. It was soooo cool!!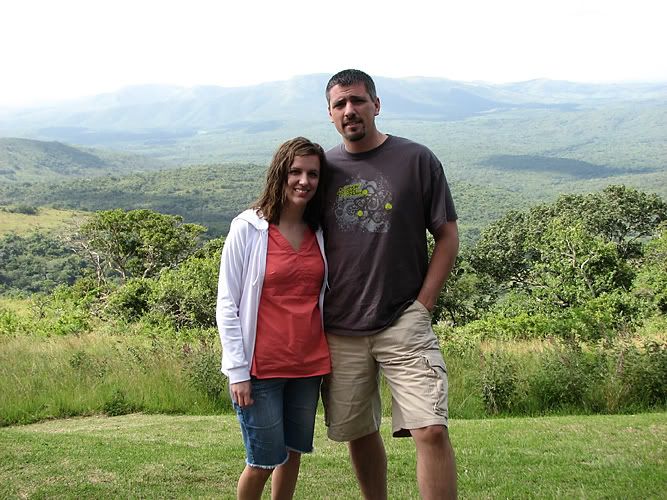 Wildebeasts...we saw these quite often!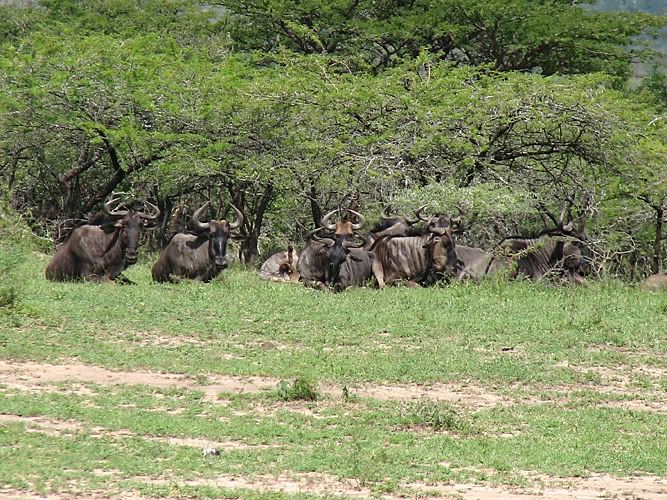 The warthogs and monkeys just hung out with the people, we were just sitting at our picnic table eating lunch, and they just roamed everywhere.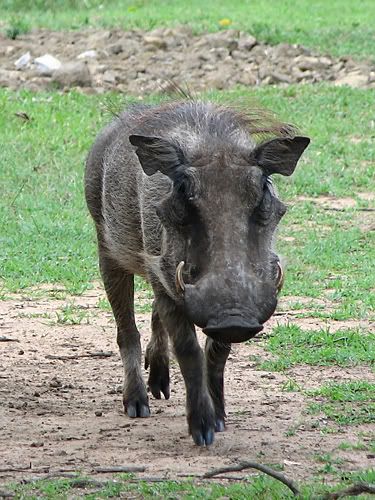 The zebra were everywhere!! We probably saw 50 of them!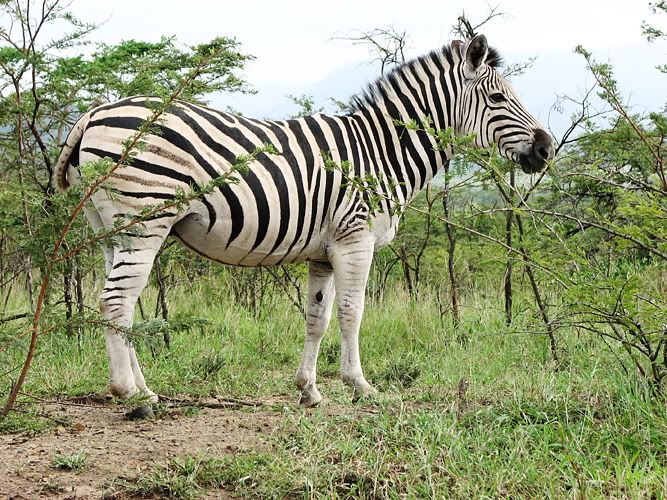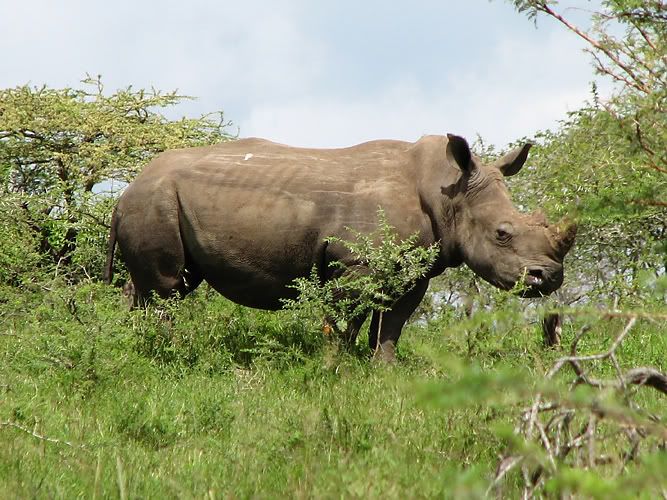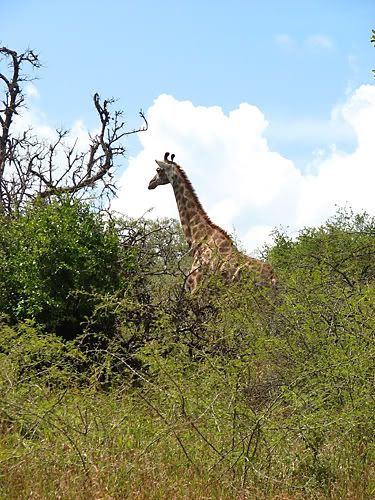 As you can tell, these hyenas were right by the road, as well as an elephant and LIONNESS!! The lionness was actually just down the road from one of the camps! Crazy. It wasn't very often that people would see a lion, they usually keep themselves hidden. We were so fortunate.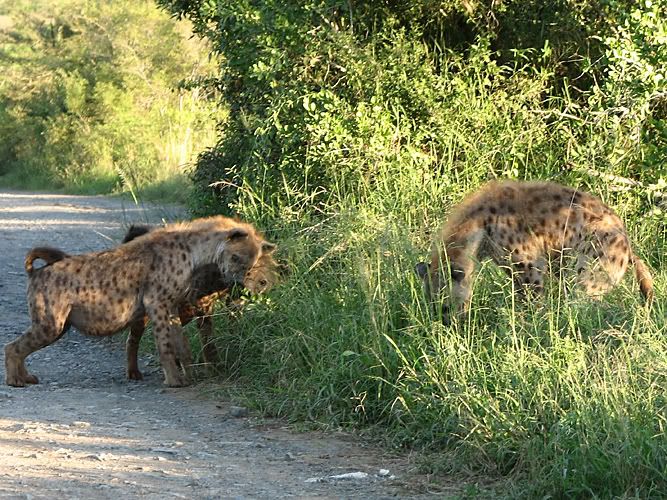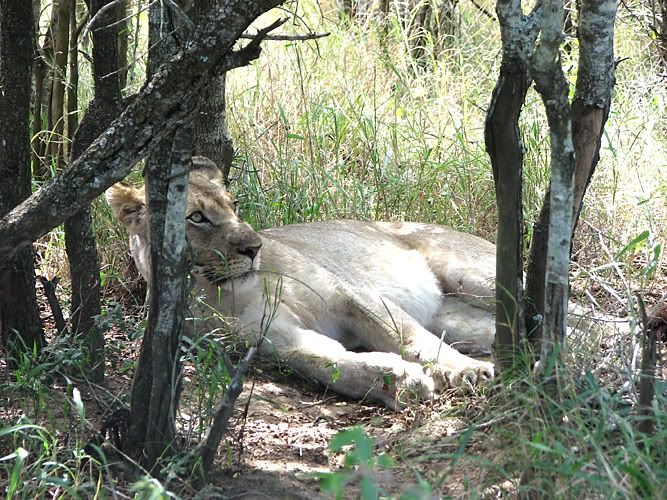 Thank you all who prayed for us!! It surely worked!! I had been pretty nauseous and extremely tired before we left, but I felt pretty good on the trip. I feel so blessed that we were able to go!