Sunny days, Sweeping the Clouds Away......

Oh yes, we went to Sesame Street. The day we got back from South Africa, we had tickets to take Brenden to see Sesame Street Live and I did not want to miss it! (it was now 2 in the morning our bodies' time and add to the fact that we really didn't sleep much on the plane, we were a little tired, but I had been looking forward to this for 2 months!) It was well worth it! The first 10 minutes, he just stared with no expression, which is exactly what Austin did when we took him at 2 the entire show, not much fun. After that, though, he was the cutest thing. If Elmo, Ernie, Big Bird, or Cookie Monster left the stage, he would ask where they went, non stop, until he saw them again, and then he would yell really loud there is Elmo, or whoever. He danced and laughed. He was really so much fun, and I am so glad we got to see his enjoyment!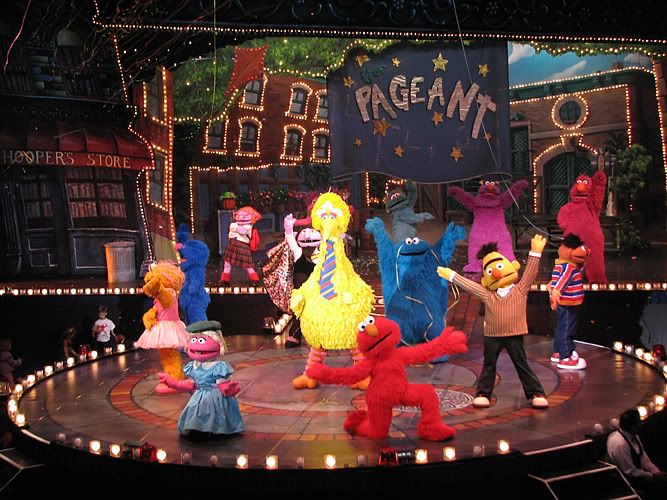 And when it was over...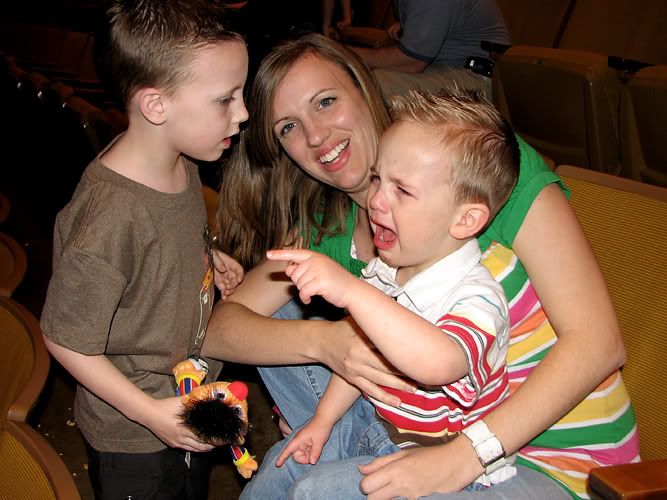 Now you can see Austin is all concerned, trying to comfort him, offering him Ernie, while Jeff and I are laughing and making sure we have plenty of photos. (Some kids I may think this is bratty, but for some reason, I think it is so cute when Brenden does it!)
**sidenote- Shannon notice the double chin...I told you my face was already swollen!!

He got over it (after we turned off the camera and loved on him) and took some more pictures for me.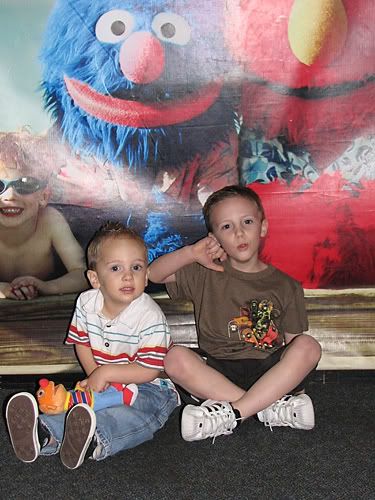 Austin is booing because he is too "cool" to like Elmo, but he watched the entire show no complaints!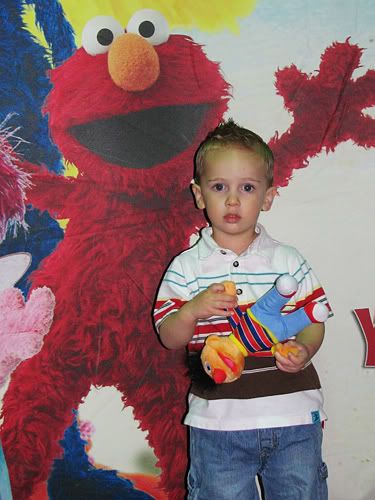 The first video he is dancing....


This second video is his little fit....Excuse the bad video taping!


And lastly, just him talking, not much interest, but I thought my family (the lurkers, as I call them) would like to hear his voice :)