It's All About Casen!

In case you didn't know, that is the name of our 3rd son. The one I feel every now and then moving inside of me, but I have yet to believe that I am actually having a baby. I think when my labor starts, that's when it's all going to hit that I am having a third child. Until then.....here are some pictures of his home now (me) and his home to be (his room).



Here is my 6 month belly. I know it is crooked, but my 5 year old son took it, and I was pretty proud of him.

This is what it looks like underneath the shirt. Those of you who haven't had kids thought pregnant bellies were all cute, until this.... (ps, I would like to think that the flash from the camera is what gave my stomach such a glare, but well, that would be wishful thinking :)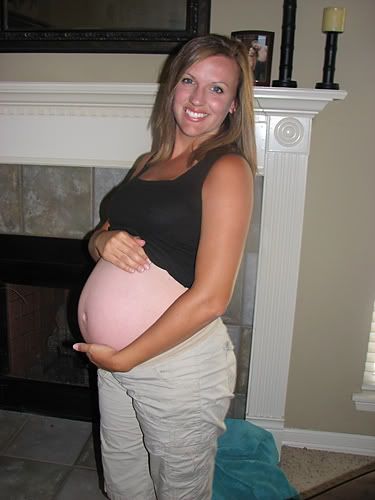 Here is a video of Casen's room.... (and for those who don't like videos, there are pictures underneath)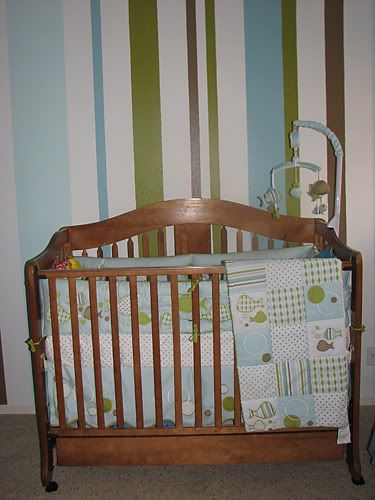 After all the opinions, I bet bedding that wasn't on my blog, imagine that.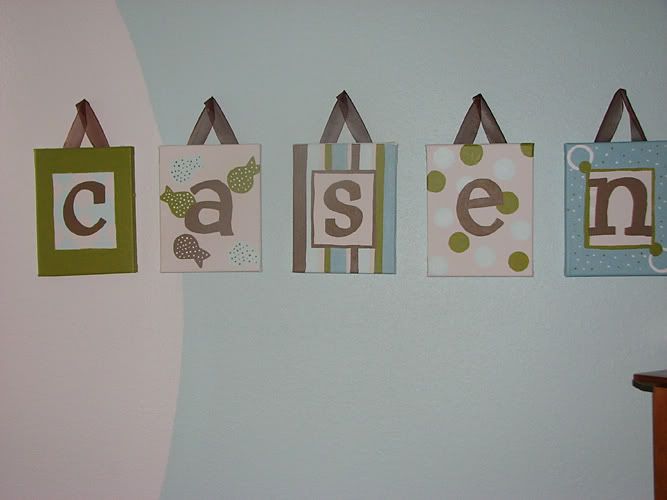 I painted these letters, and I love them!! Jeff kept telling me they wouldn't work out, (he really knows how artistic ability wasn't given to me!), but I tried anyway, and yes there are alot of crooked lines, and I would be totally embarrassed to say how long they took me, I will say I stayed up until 4 in the morning, but it is my own special thing since I am not allowed to paint the room (again, Jeff knows that painting is not my talent)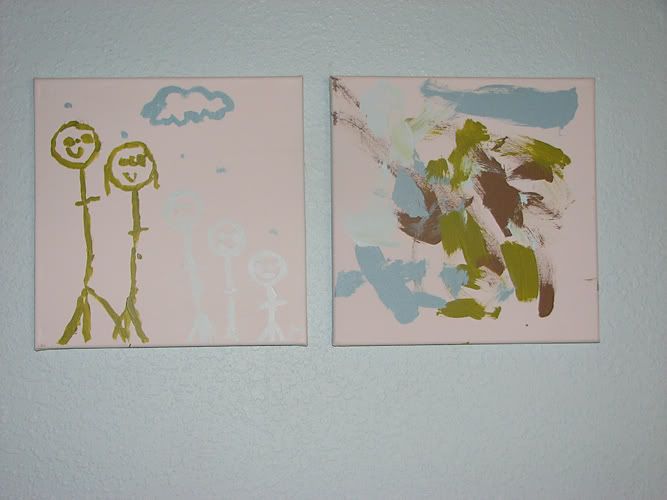 These are the pictures my kids made for Casen's room. Austin tends to be more like me, he can't draw very well, and really doesn't care. I love that they have a part of his room, though!

It's been a looooong week, but it is done. Jeff did most of the work, and I think he did a great job!